Marketing is the lifeblood of any service business. Whether you're a local plumber, a digital marketing agency, or a yoga instructor, effectively promoting your services is crucial for success. In this comprehensive guide, we'll explore a multi-faceted approach to marketing your service business. From local marketing strategies to online marketing, email marketing, social media tactics, content management, and even events, we've got you covered.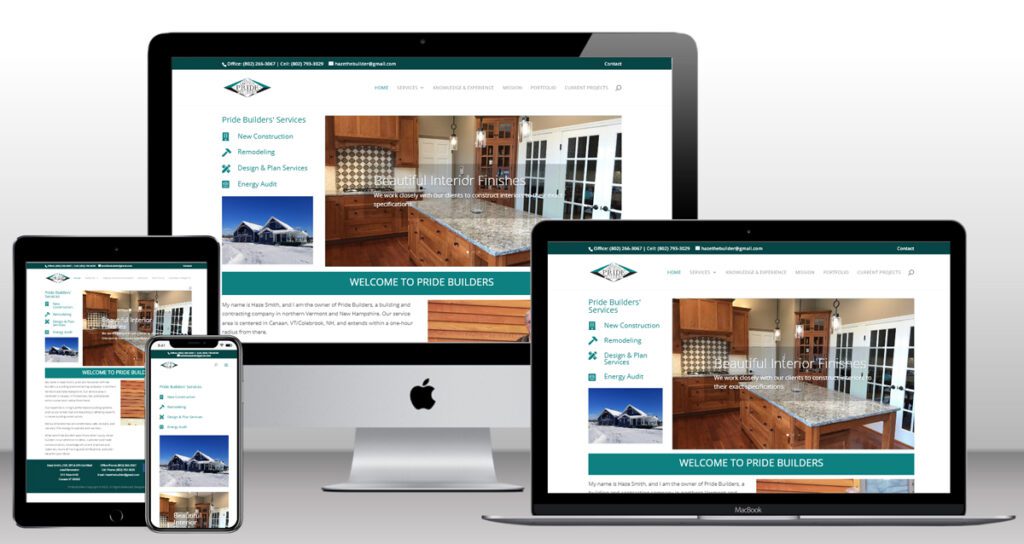 Local Marketing
Local marketing is the cornerstone of service businesses. Here's how to get started:
a. Google My Business (GMB): Claim and optimize your GMB listing. Ensure your business details, hours, and reviews are up-to-date. Encourage satisfied customers to leave positive reviews.
b. Local SEO: Optimize your website for local search by including location-specific keywords, creating localized content, and building local backlinks. Here are some directories we recommend.
c. Community Involvement: Engage with your community by sponsoring local events, participating in charity drives, or offering workshops.
Online Marketing
The digital realm offers immense opportunities for service businesses. Here's how to leverage it:
a. Web Design & Strategy with Optimization: Your website is your online storefront. Ensure it's user-friendly, mobile-responsive, loads quickly, and is easy to use.
b. Pay-Per-Click (PPC) Advertising: Use Google Ads or Facebook Ads to target potential customers actively searching for your services.
c. SEO Strategy: Invest in long-term SEO efforts to improve your website's organic search rankings. Create valuable, relevant content to attract visitors.
d. Content Marketing: Share informative blog posts, videos, or podcasts that showcase your expertise and help potential clients.
Email Marketing
Email marketing remains a powerful tool for service businesses. Here's how to make the most of it:
a. Build a Subscriber List: Encourage website visitors to subscribe to your newsletter or offers. Provide incentives like ebooks or discounts.
b. Segmentation: Segment your email list based on customer behavior, interests, or demographics for more personalized content.
c. Engaging Content: Craft engaging email content with compelling subject lines, valuable information, and clear calls to action.
d. Automation: Use email automation tools to send out welcome emails, nurture leads, and re-engage inactive subscribers.
Social Media
Social media platforms can help you connect with your audience on a personal level. Here's how to succeed:
a. Choose the Right Platforms: Identify where your target audience spends their time and focus your efforts on those platforms.
b. Consistent Branding: Maintain a cohesive brand presence across all social media profiles, using consistent imagery and messaging.
c. Engage Authentically: Interact with your followers, respond to comments and messages promptly, and share user-generated content.
d. Paid Advertising: Utilize targeted social media ads to reach a broader audience and promote specific services or events.
Content Management
Quality content is essential to establish authority and attract customers. Here's how to manage it effectively:
a. Content Calendar: Create a content calendar to plan your blog posts, social media updates, videos, and other content types.
b. Keyword Research: Use tools like Google Keyword Planner to identify relevant keywords to target in your content.
c. Quality Over Quantity: Focus on creating high-quality content that provides value and answers your audience's questions.
d. Analytics: Regularly review content performance using analytics tools to refine your strategy.
Events & Networking
Hosting or participating in events can be a great way to market your service business. Here's how to make the most of them:
a. Hosting Workshops: Offer workshops or webinars showcasing your expertise to educate and engage potential clients.
b. Networking: Attend industry-specific events, conferences, and local business meetings to build relationships and generate referrals.
c. Collaborations: Partner with complementary service providers for joint events or promotions.
SunnValley is a dynamic marketing agency based in New Hampshire, specializing in collaborating with service-based businesses to elevate their online presence. With a strong focus on professional web design, SunnValley crafts visually stunning and highly functional websites. Not only do they capture the essence of each client's brand but also provide an exceptional user experience. The agency understands that in today's digital landscape, a website is often the first point of contact between a business and its potential customers, and SunnValley ensures that this first impression is nothing short of spectacular.
our Services
In addition to web design, SunnValley offers an array of services including expert content management. They understand the power of storytelling and the importance of maintaining fresh, engaging content that resonates with the target audience. With professional photography services, SunnValley takes this a step further, helping businesses showcase their products and services in the best possible light. Moreover, their expertise in SEO (Search Engine Optimization) ensures that clients' websites are optimized for search engines, ranking higher in search results and attracting more organic traffic. Beyond aesthetics and functionality, SunnValley's commitment to marketing integrations within website builds ensures that each client's digital presence is not just appealing but strategically aligned with their marketing goals, resulting in a comprehensive and effective online strategy.
Marketing a service business requires a multi-pronged approach, combining local marketing, online strategies, email marketing, social media tactics, content management, and events. Remember that consistency and a deep understanding of your target audience are key to success. By implementing these strategies effectively, you'll be well on your way to growing your service business and reaching new heights. Stay adaptive, monitor your progress, and be open to adjusting your strategies as needed to ensure long-term success.