Keyword Research
The first step is to conduct keyword research and set website goals to identify the keywords and phrases that your target audience is using to search for your products or services. This will help you optimize your website's content and structure around these keywords. Sunnvalley can create several keyword phrases based on your company's audience.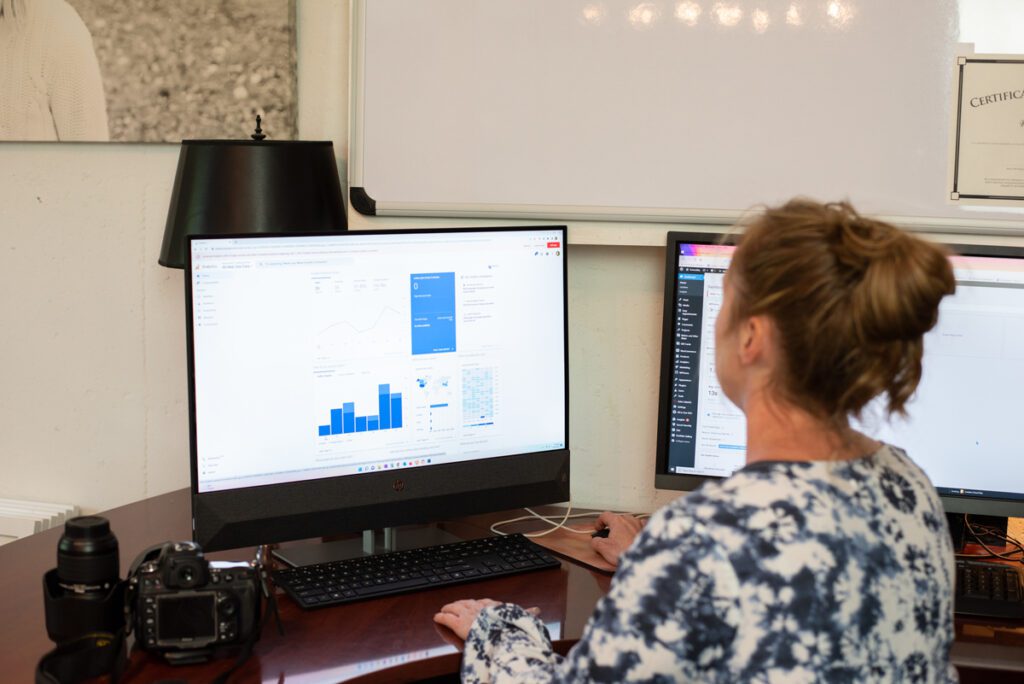 On-Page SEO Optimization
Once you have identified your target keywords, the next step is to optimize your website's on-page SEO elements, such as title tags, meta descriptions, header tags, and content, to include those keywords and make it easier for search engines to understand what your website is about. Sunnvalley implements on-page SEO while building your website.
Technical Optimization
Technical optimization involves optimizing the technical aspects of your website, such as site speed, mobile responsiveness, and website architecture. This can improve user experience and make it easier for search engines to crawl and index your website. Sunnvalley tests each of these aspects during the launch.
Link Building
Link building involves acquiring backlinks from other websites to your website. This can help improve your website's authority and increase its ranking in search engine results on pages. Sunnvalley will link your pages together. If you are looking for outbound linking services please inquire about our ongoing SEO plans
Local SEO (Optional)
If you have a local business, optimizing your website for local search can help you appear in local search results, such as Google Maps and local business directories. Sunnvalley's SEO plans include local SEO upon request but we do have some information on our marketing blog about this if you'd like to do it yourself.
Analytics and Monitoring
Once your website has been optimized, it's important to monitor its performance using analytics tools such as Google Analytics. This will help you track your website's traffic and ranking, and make adjustments to your SEO strategy as needed. Sunnvalley includes monitoring our SEO plans.
Content Marketing (Optional)
Content marketing involves creating and sharing valuable, relevant, and engaging content to attract and retain your target audience. Page content, blogging, and social media using your key terms are the number one way to do content marketing. This can help improve your website's visibility and authority, and attract backlinks to your website. If you need help with content marketing, please ask for Value Pricing for this service.
Overall, performing SEO services and web design requires a strategic approach and ongoing effort to achieve and maintain high rankings in search engine results pages. It's important to stay up-to-date with the latest SEO best practice.