Consumers are searching for you online! In fact, according to Forbes, only 51% of small businesses have a website. This is concerning because 97% of consumers search for products and services online. If you have a business and no website, you are missing out on the opportunity to tell your customers all about your business! With the world becoming more digital each day, having a website is no longer an option but a necessity for any business looking to grow and succeed.
This means that businesses without a website are missing out on potential customers who are actively searching for their products or services online.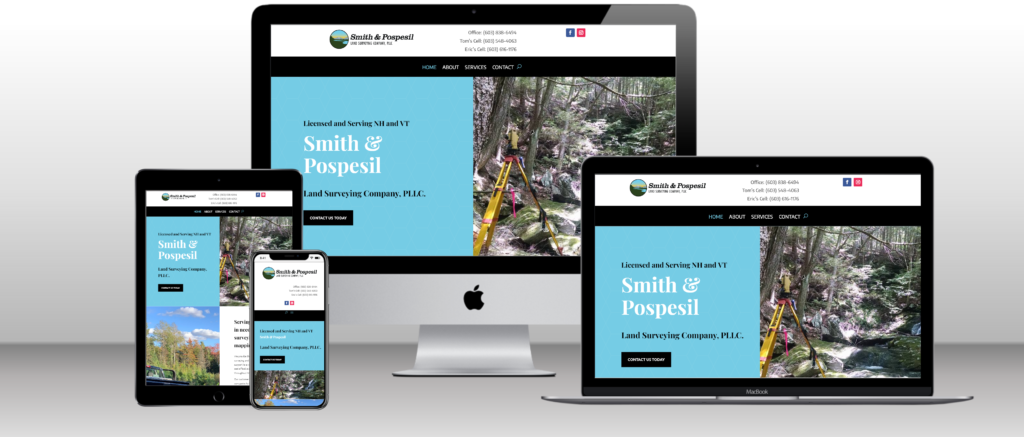 Showcase your Products and Services to consumers
A website serves as the online face of your business. It is a platform where you can showcase your products and services, share your story, and communicate with your customers. It is also a great way to establish your brand identity and build trust with your customers. Your website can be as simple or complex as you want it to be. The key is to have a website that is easy to navigate, visually appealing, and provides all the necessary information about your business.
Full-Service NH Web Design Company
Sunnvalley, a full-service NH web design company is here to help you get started with your website. We offer domain registration and hosting services to ensure that your website is up and running in no time. We also provide custom website design services to create a website that is tailored to your specific needs. Sunnvalley will work with you to understand your business and create a website that reflects your brand and communicates your message effectively.
Website Management Plans
Sunnvalley understands that managing a website can be overwhelming, especially for those who are not tech-savvy. That's why we offer website management services to take the burden off your shoulders. We will keep your website updated and secure, so you can focus on growing your business. We can also train you on how to use your website so that you can make changes and updates yourself.
Search Engine Optimization
In addition to website design and management, we also provide monthly search engine optimization (SEO) services to ensure that your website is visible and ranks high on search engine results in pages. SEO is a critical component of digital marketing, and it can help your business attract more traffic, leads, and customers.
New Brand and Rebrand
If you are just starting out with your new business, Sunnvalley can help you create a new brand. We can work with you to develop a brand identity that reflects your values, vision, and personality. We will create a logo, color palette, and other branding elements that will make your business stand out.
Transfer Your Site
If you already have a website, Sunnvalley can transfer your current website to Sunnvalley hosting. Our pricing is competitive with all other hosting companies, and we offer a range of hosting plans to suit your specific needs. Sunnvalley can help consumers find you online with on-page SEO, fast hosting, and professional web design services.
In conclusion, having a website is essential for any business looking to succeed in today's digital age. It is the foundation of your online presence and the key to attracting new customers and building relationships with existing ones. Sunnvalley is here to help you get started with your website and take your business to the next level. We offer a range of services to ensure that your website is up and running smoothly and that it reflects your brand and communicates your message effectively. Contact us today to get started!