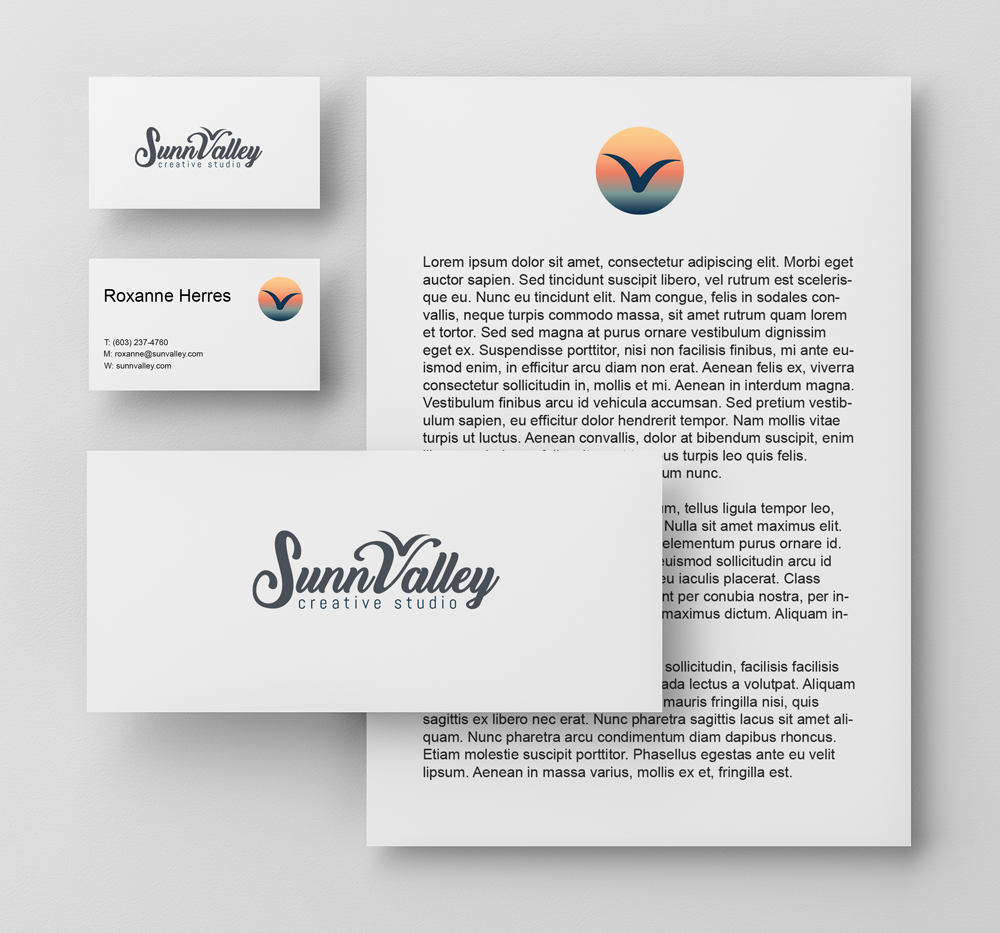 In 2017, I was faced with the daunting task of changing my business name. I had been running Sunny Valley Creations for a while, but it was just too long and wasn't resonating with my target audience online. So, after two long years of researching and brainstorming, I finally came up with Sunnvalley. And let me tell you, it was worth every bit of effort.
The decision to change a business name is not an easy one. It's like changing the name of a child – it's a big deal. But, as a business owner, you have to be willing to adapt and change with the times. That's why I was determined to come up with a name that reflected my brand and spoke directly to my ideal customer.
One thing I knew for sure was that I didn't want to use my personal name or a geographic name. I also didn't want any one aspect of my business, such as graphic design, web design, or photography, to stand out more than the others. So, I started with a blank slate and went from there.
I wanted a name that was easily recognizable and unique to my brand. Both of my studios are located in the Connecticut River Valley, so I wanted to incorporate "valley" into the name. The word "sun" caught my attention because it has a positive connotation and is only one syllable. It's easy to say, hear, spell, and remember – all key components of a good business name.
But, before I got too attached to the name, I had to do my due diligence and research it thoroughly. One of the biggest challenges was finding a domain name that was available and affordable. Some of the other names I came up with were good, but the .com domains were thousands of dollars or already taken by other businesses. This can be confusing for consumers and doesn't make a business name unique at all. So, I had to keep searching until I found a name that was both available and within my budget.
Finally, I settled on Sunnvalley. It combines parts of my old name into one word that is unique to my brand. It's easy to say and remember, and it reflects my brand and values. I paired with the word "studio", it has a great ring to it.
Now that I have my new business name, I'm excited to continue my branding efforts. I'll be using my new logo and brand colors on all of my marketing including hosting, domain, and email. Also updating my social media and directory listings. It's a fresh start and a new beginning, and I can't wait to see where it takes me.
In conclusion, choosing a business name is not an easy task, but it's an important one. Your business name is the first thing potential customers will see and can make or break your success. It's important to choose a name that reflects your brand and speaks directly to your ideal customer. Take your time, do your research, and don't settle until you find the perfect name. It's worth the effort in the end.