Functional Website Design Fits Your Business Needs
Custom Web Design & Development
 Work with a Professional Designer:
Collaborate with an experienced and skilled designer to create a visually appealing and effective website.
Content Management System (CMS):
Benefit from a user-friendly CMS for easy content updates, ensuring your website stays current and relevant.
Responsive & Mobile:
Ensure your website is responsive and mobile-friendly, providing an optimal viewing experience across various devices.
Fast Turnaround:
Experience efficient and timely website development, getting your online presence up and running quickly.
Own Your Website:
If you have paid in full, you retain full ownership of your website, giving you control and flexibility over its content and design.
On-Page SEO:
Implement on-page SEO strategies to enhance visibility and improve search engine rankings.
Data Analytics Built-In:
Access built-in data analytics tools for valuable insights into website performance and user behavior.
Website Training & Tutorials Available:
Receive training on website editing, empowering you to manage and update your content with ease.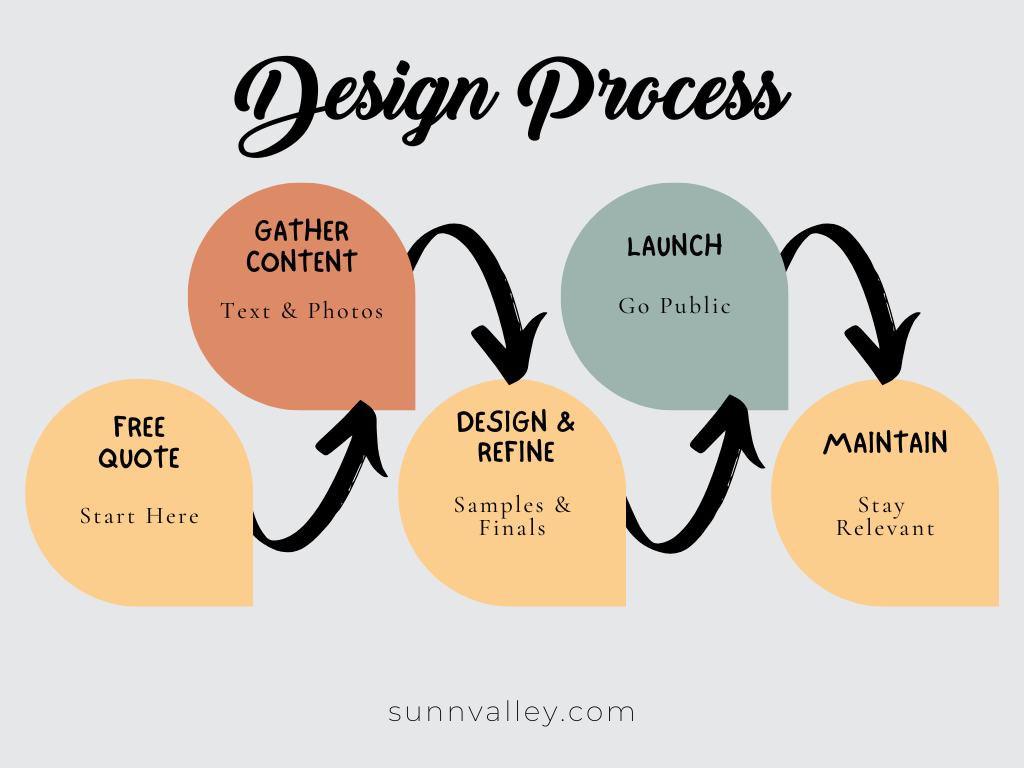 Working with SunnValley is a seamless and effortless experience.
Our approach is built on a straightforward 5-step method designed to bring your vision to life. It begins with a complimentary quote, providing you with a clear understanding of the investment required.
Once we embark on your project, we seamlessly progress through the stages of content gathering, meticulous design and refinement, a seamless launch, and ongoing maintenance.
At SunnValley, simplicity meets excellence in every step of our process.
Comprehensive Design for E-Commerce, Service Industries, Municipalities, Communities, and Real Estate IDX WEbsites
Web Design Excellence: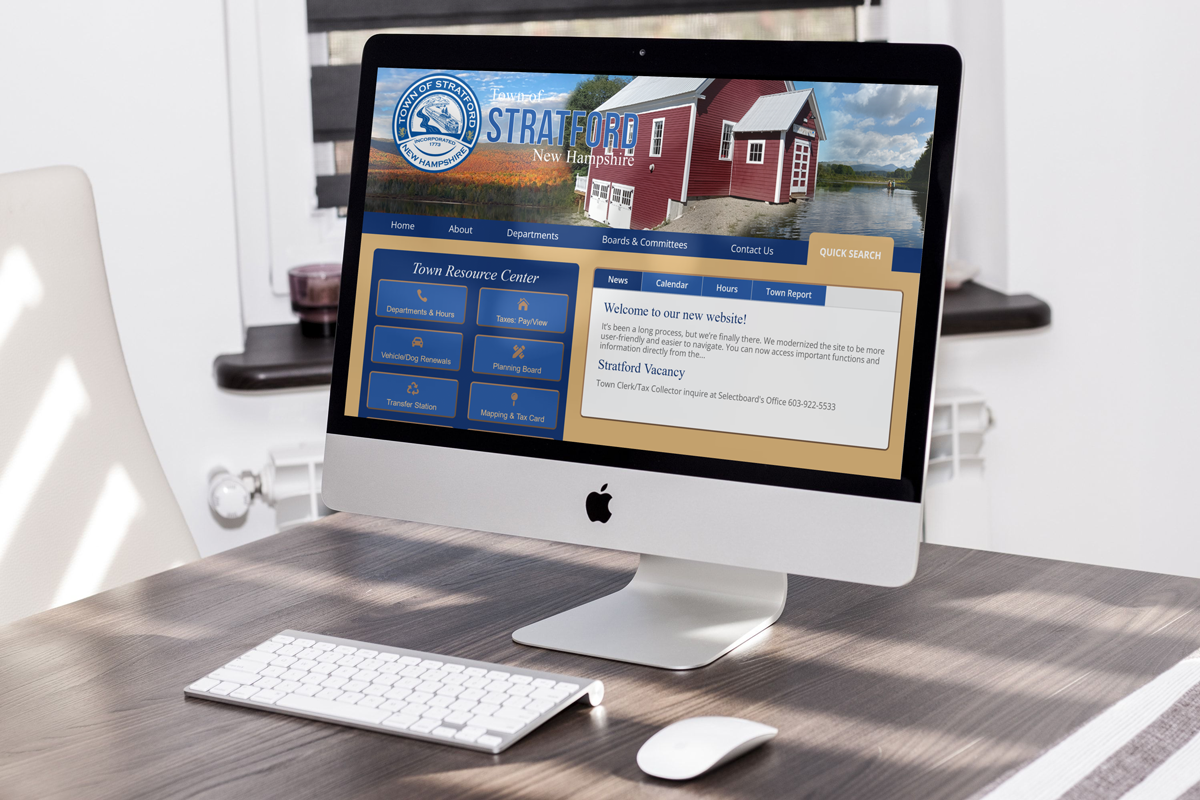 Municipal & Community Web Design
At SunnValley, we understand the distinctive needs of towns, schools, regions, hospitals, and tourism sectors. Our approach goes beyond aesthetics, focusing on strategic designs that not only captivate but also serve a purpose. We take pride in developing cohesive town branding that reflects the unique identity of each community. Our engagement with school materials goes beyond the ordinary, ensuring an interactive and informative digital experience for students, parents, and educators alike.
Real Estate / IDX Web Design
Transform your real estate business with SunnValley's cutting-edge IDX web design. Our streamlined approach seamlessly integrates advanced technology, ensuring a user-friendly experience that goes beyond showcasing listings – it captivates potential buyers. With a focus on sleek, modern aesthetics and intuitive navigation, our IDX designs are crafted to elevate your online presence and give your real estate business the digital edge it deserves. Partner with SunnValley to make a lasting impression and effortlessly connect with your target audience in the competitive real estate market.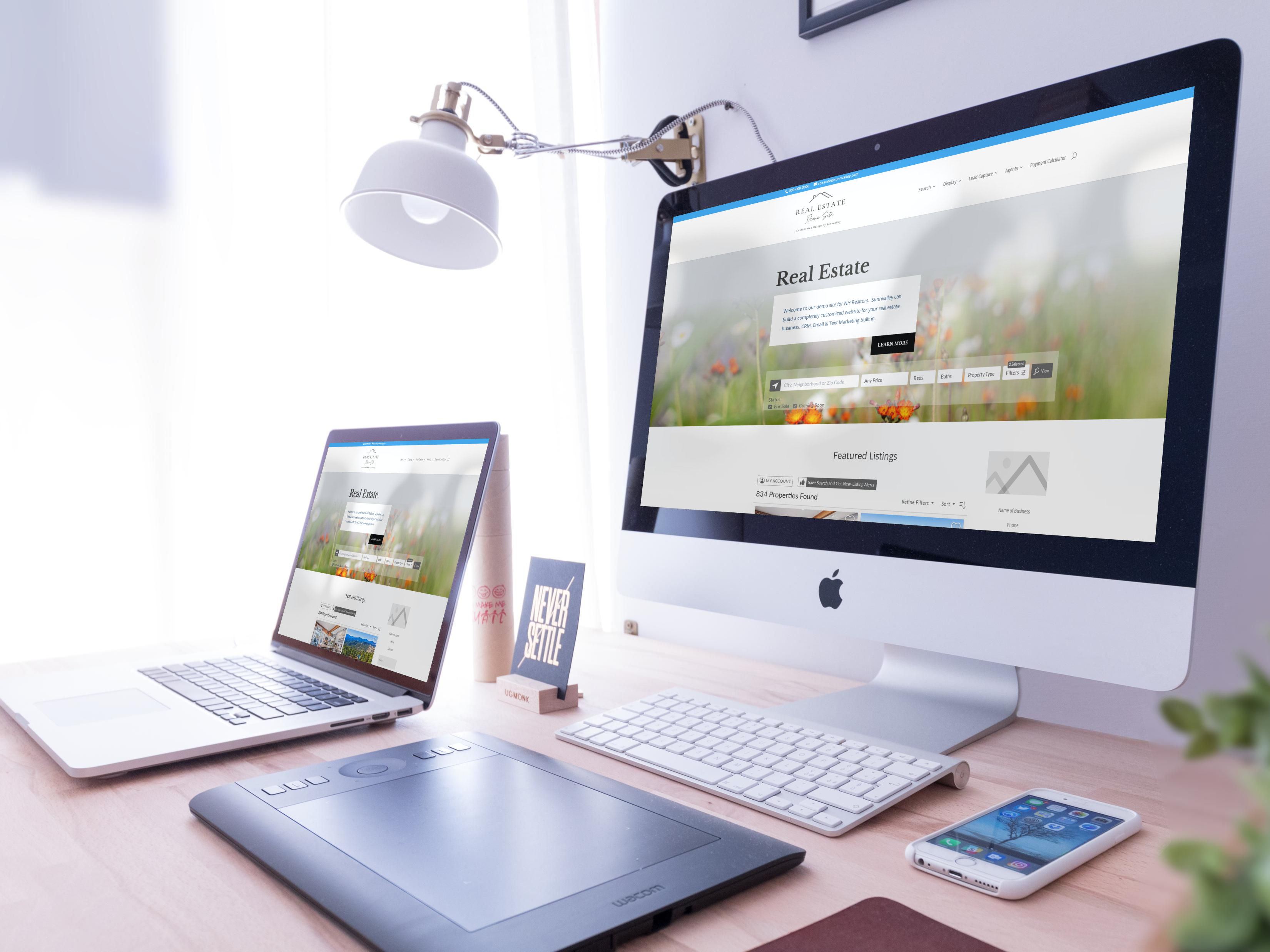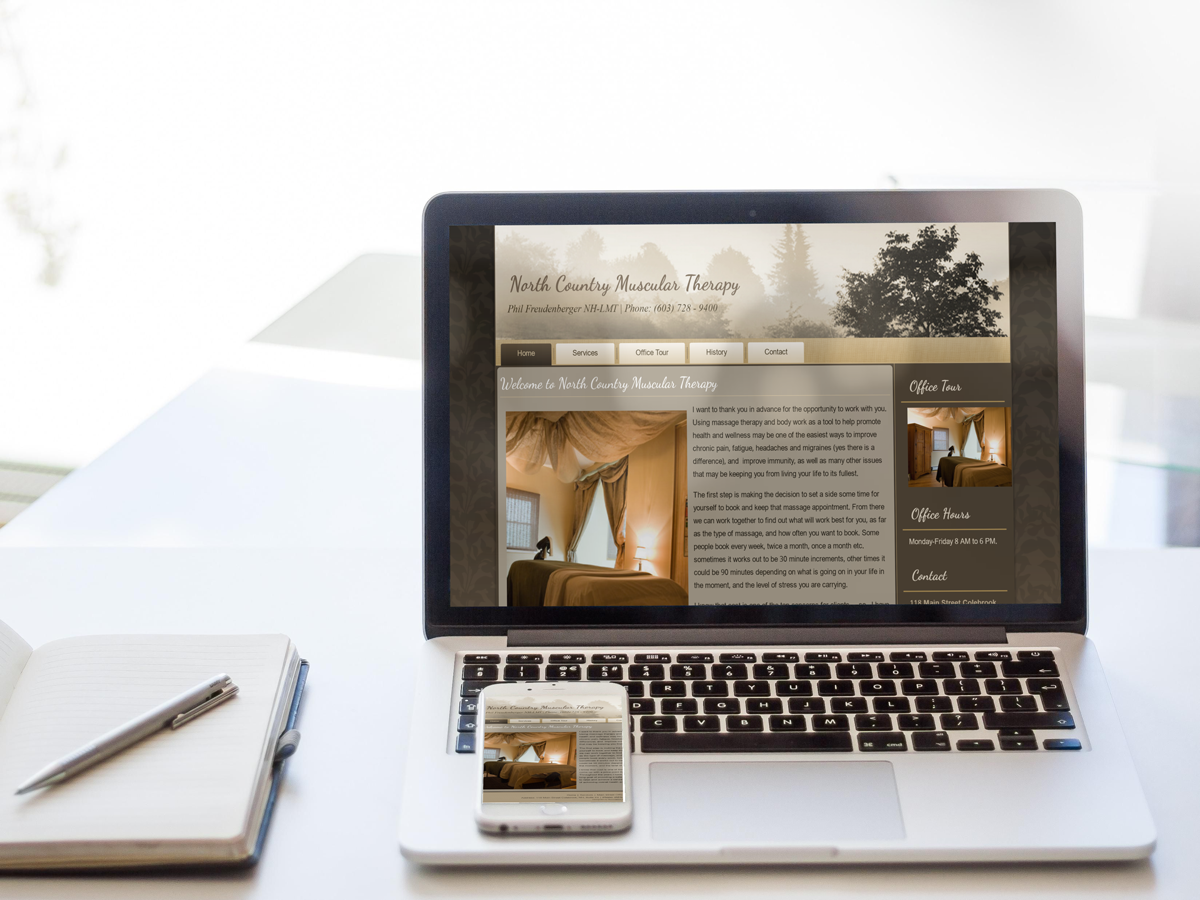 Service-Based Web Design
Elevate your service-based business with SunnValley's bespoke web design solutions. We specialize in creating user-centric websites that seamlessly showcase your services, ensuring a compelling online presence that resonates with your target audience. Our designs are tailored to enhance user experience, focusing on intuitive navigation and engaging visuals that highlight the unique value your services bring. Whether you're in consulting, hospitality, or any other service industry, SunnValley is committed to crafting a digital platform that not only represents your business but also effectively communicates your expertise. Partner with us to transform your online space into a powerful tool for attracting and retaining clients in the competitive service-based landscape.
Ecommerce Web Design
Maximize your online retail presence with SunnValley's expert e-commerce design services. We specialize in crafting visually stunning and user-friendly platforms tailored to your brand. Going beyond aesthetics, we ensure seamless navigation and incorporate secure payment integration for an elevated shopping experience. Whether you're a boutique, a large-scale retailer, or anything in between, SunnValley is committed to designing an e-commerce solution that reflects your brand identity and optimizes the online shopping journey for your customers. Partner with us to transform your digital storefront into a compelling and efficient sales engine.