In today's competitive real estate industry, establishing a real estate web design is essential for success. Recognizing this need, Sunnvalley has formed a strategic partnership with a leading IDX provider. Sunnvalley and IDX providers offer custom, affordable realtor website designs that cater to the unique requirements of real estate professionals. By combining professional web design, Sunnvalley, and the IDX provider bring a comprehensive suite of services. Services include CRM integration, SEO optimization, hosting, and maintenance. Sunnvalley also offers brand, and logo design, to empower real estate agents and agencies with a powerful online platform. CHECK OUT OUR REAL ESTATE DEMO WEBSITE or check out a live website by Sunnvalley.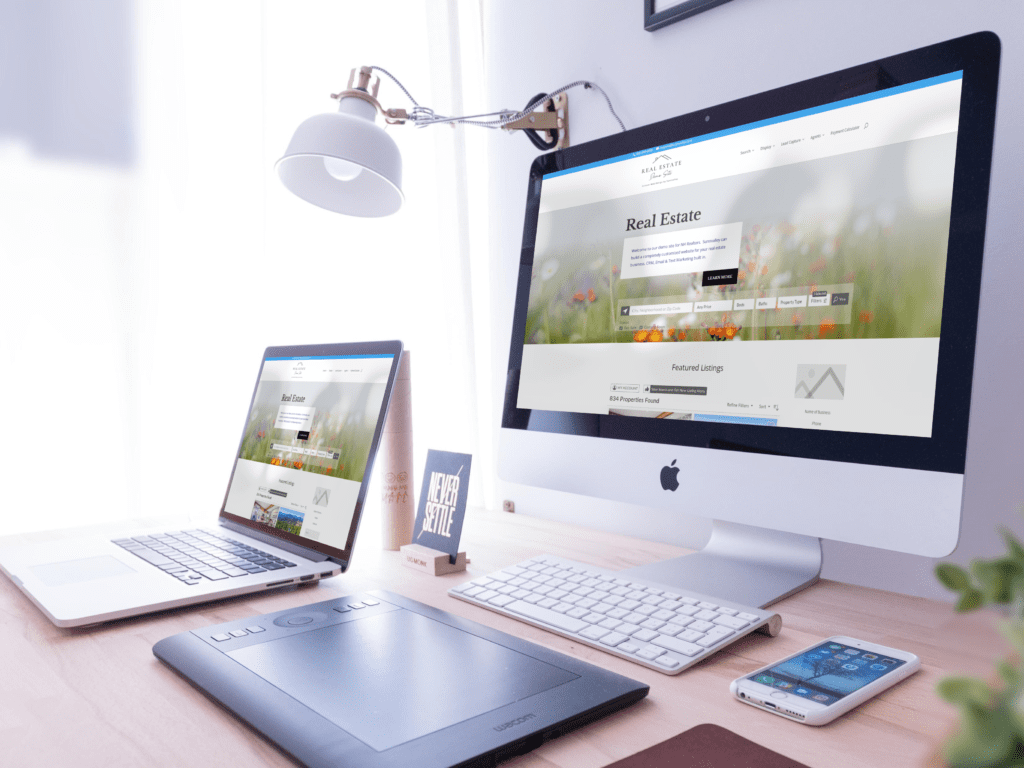 Affordable Custom Real Estate Websites
Sunnvalley understands that each real estate professional has unique branding and marketing needs. Through their collaboration with the IDX provider, Sunnvalley offers affordable custom real estate websites. Custom real estate web designs are tailor-made to match these specific requirements. Realtor websites are designed to be visually appealing, user-friendly, and responsive across various devices. Mobile designs ensure an optimal browsing experience for potential clients. Sunnvalley's team of skilled web developers and designers work closely with clients to create visually stunning websites. Sunnvalley's designs reflect the realtor's brand identity and effectively showcase property listings, agent profiles, and neighborhood information. If you are in Coos NH, here is some more information about affordable web design services.
CRM Integration for Efficient Management
Efficient customer relationship management (CRM) is crucial for real estate professionals to streamline their workflows and enhance client satisfaction. Sunnvalley's partnership with the IDX provider enables seamless integration of CRM systems into custom real estate websites. This integration empowers real estate agents to effectively manage leads, track client interactions, and schedule appointments. Consequently, the CRM automate various tasks and gains valuable insights into their business performance. By centralizing client information and automating repetitive tasks, agents can save time, & increase productivity. As a result, realtors & realtor websites are able to provide a personalized experience to their clients.
SEO Optimization for Enhanced Visibility
Having a well-designed website is just the first step. It's equally important to ensure that potential clients can easily find it through search engines. Sunnvalley's custom real estate web designs are optimized for search engines. Sunnvalley employs industry best practices such as relevant keyword research, meta tags optimization, and optimized page structures. These SEO-friendly strategies enhance the website's visibility in search engine rankings. As a result, this drives organic traffic and increases the chances of generating quality leads. By implementing effective SEO techniques, Sunnvalley helps real estate professionals maximize their online exposure and stay ahead of the competition.
Hosting and Maintenance Services
Sunnvalley understands the importance of reliable website hosting and regular maintenance for real estate professionals. Through their partnership, Sunnvalley provides secure, fast, and reliable hosting services. That is to say, Sunnvalley ensures that the websites are accessible to visitors at all times. Sunnvalley also offers comprehensive maintenance services, including regular updates, security patches, and backups. As a result, this ensures the website's optimal performance and minimizes any potential downtime. With Sunnvalley handling the technical aspects, real estate agents can focus on their core business activities, knowing that their website is in capable hands.
Branding and Logo Design Services
Building a strong and recognizable brand identity is essential for standing out in a crowded real estate market. Sunnvalley recognizes the significance of branding and logo design in establishing a memorable and professional image. In addition to developing custom real estate websites, they offer comprehensive branding and logo design services. By collaborating closely with clients, Sunnvalley's creative team captures the essence and values of their real estate business. Therefore this translates them into a unique and impactful brand identity. From logo design to color schemes, typography, and visual elements, Sunnvalley ensures branding aligns with the client's vision. In other words, Sunnvalley creates a cohesive and compelling brand presence.
The partnership between Sunnvalley and the IDX provider offers real estate professionals a one-stop solution for their online presence needs. With affordable custom real estate websites, integrated CRM systems, SEO optimization, reliable hosting, and comprehensive maintenance services, Sunnvalley ensures that agents and agencies can focus on their core business while leveraging a powerful online platform to attract clients and drive growth. Moreover, Sunnvalley's branding and logo design services contribute to establishing a unique and memorable brand identity, enabling real estate professionals to differentiate themselves in a highly competitive market. With Sunnvalley and the IDX provider as their trusted partners, real estate professionals can confidently embrace the digital landscape and thrive in today's dynamic real estate industry.