Boost Your NH Web Design Business's SEO with Free Online Business Listings
When it comes to optimizing your NH web design business for search engines, one crucial aspect is listing your business online. By leveraging free online business listing platforms, you can improve your business's visibility, increase website traffic, and ultimately attract more customers. In this blog post, we will explore four excellent ways to list your business online for free, along with step-by-step instructions on setting up user accounts. Let's dive in and boost your SEO efforts!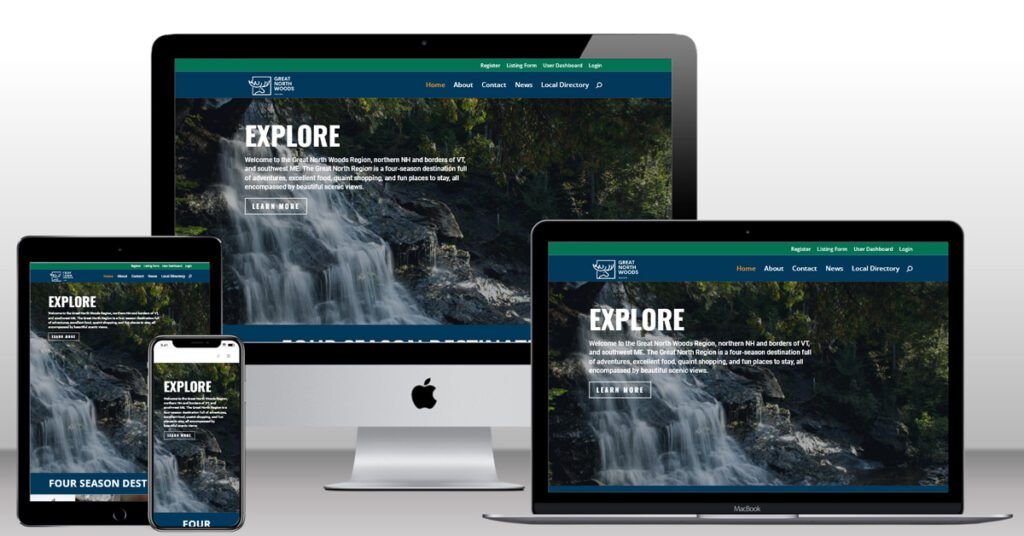 Local Great North Woods
Showcasing Your Local Presence If your NH web design business caters to customers in the Great North Woods region, the Local Great North Woods directory is an ideal platform to list your business. With its extensive reach and user-friendly interface, this directory provides a valuable opportunity to showcase your services to the local community. By including your business in this directory, you enhance your chances of being discovered by potential customers in the area. Don't miss out on this excellent resource: Link: Local Great North Woods See more top directories.
Google My Business
Leverage the Power of the Search Giant To maximize your online visibility, it's crucial to list your NH web design business on Google My Business. This free service offered by Google allows you to create a detailed business profile that appears in relevant search results, Google Maps, and even Google's local pack. By utilizing this platform, you can ensure that your business is easily discoverable by users searching for web design services in your area. Set up your Google My Business account today: Link: Google My Business
Bing Places for Business
Expand Your Reach Beyond Google While Google dominates the search engine market, it's essential not to overlook other popular platforms like Bing. Bing Places for Business offers a similar listing service, allowing you to enhance your business's visibility on the Bing search engine and its network of partner sites. By optimizing your listing with accurate information and incorporating relevant keywords, you can attract potential customers who use Bing as their primary search engine. Don't forget to claim your free listing on Bing Places for Business: Link: Bing Places
Visit NH
Visitnh.gov is a NH Website is the travel and tourism website for the state of NH. If you have a hospitality business in New Hampshire, this is a great place to list your business. Also they list things to do and events. Here is where you can add an event.
Yelp
Tap into the Power of Customer Reviews In today's digital landscape, customer reviews play a significant role in shaping a business's reputation. By listing your NH web design business on Yelp, you can leverage the power of customer feedback to enhance your credibility and attract more clients. Encourage satisfied customers to leave positive reviews on your Yelp listing, as this will greatly influence potential customers' decision-making process. Boost your online presence with Yelp: Link: Yelp
Conclusion: By utilizing free online business listing platforms, you can significantly improve your NH web design business's SEO and increase your chances of being found by potential customers. Take advantage of the platforms mentioned above to enhance your online visibility and attract more clients. Remember, setting up user accounts on these platforms may require a little effort, but the benefits of increased exposure and improved SEO are well worth it. Start listing your business today, and watch your online presence soar to new heights! Want to really grow your audience, generate leads, and convert to customers, also consider email marketing as well as SEO.