About Sunnvalley LLC.
Sunnvalley LLC is owned by Roxanne Herres who started her business in 2017 as a web designer, using her degree in Computer Science.  The following year she saved enough money for a new professional camera and began a very successful photography business and earned a certificate in photography. In 2019 Roxanne graduated summa cum laud from SNHU with a BA in Media & Graphic Design. 
Roxanne Herres is a native of Northern NH where she lives with her husband, two children, 3 dogs, and a cat.
Roxanne loves being outside, and all four seasons New England has to offer.  She enjoys running, biking, snowmobiling, and traveling.  For downtime, Roxanne loves to spend time with family and friends, reading, trying new recipes, and watching movies.
She is a "lifelong learner", always researching the latest updates in technology, business, marketing, and photography.
See SKILLS below.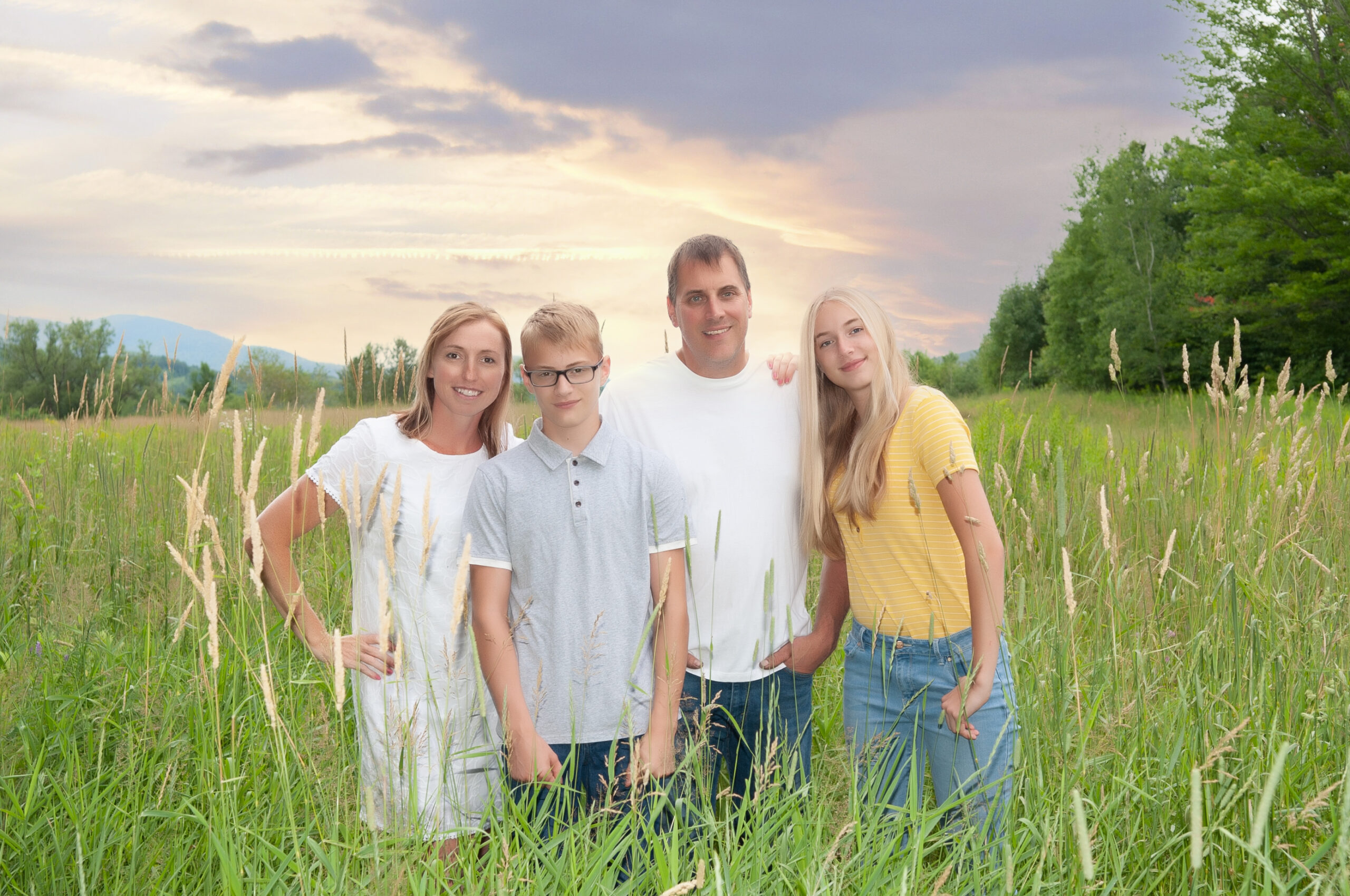 Specializing in media design & photography. 
Sunnvalley's expertise is in project management, design, and photography.  
Roxanne is a designer and photographer.  She is also a GoDaddy Pro user and a member of the Professional Photographers Association.
She holds two degrees; one in Computer Science and the other is a BA degree in Media and Graphic Design.  She also has a certificate in photography. 
She has a reliable team of subcontractors who come on board as needed to provide full-stack development, website products, and professional print services.
Adobe

GoDaddy Pro

Microsoft

Google
media Design & Photography
Here are some quick links below to get you started.
Roxanne makes bespoke, custom websites that are easy to navigate, clean and neat, and get found on the on search results.
Provide customized marketing tools to grow your business or spread awareness for your business, organization or event.
Family portraits are a great way to capture this moment in time, preserve your legacy and have fun with loved ones.
When we market your brand online, you can be sure to get seen by the right audience, with the right messaging, in the right places
Your business is ready to stand out with a custom design by Sunnvalley. We work diligently with you until we've achieved a new brand identity.
We capture your brand's image.  Sunnvalley photographs people, places & things. Your business will look great online &  on print collateral.