In our ever-evolving digital landscape, Sunnvalley is dedicated to ensuring our clients receive the support they need to thrive online. We are excited to share that we're hard at work on new support features that will empower our clients and enhance their experience with us.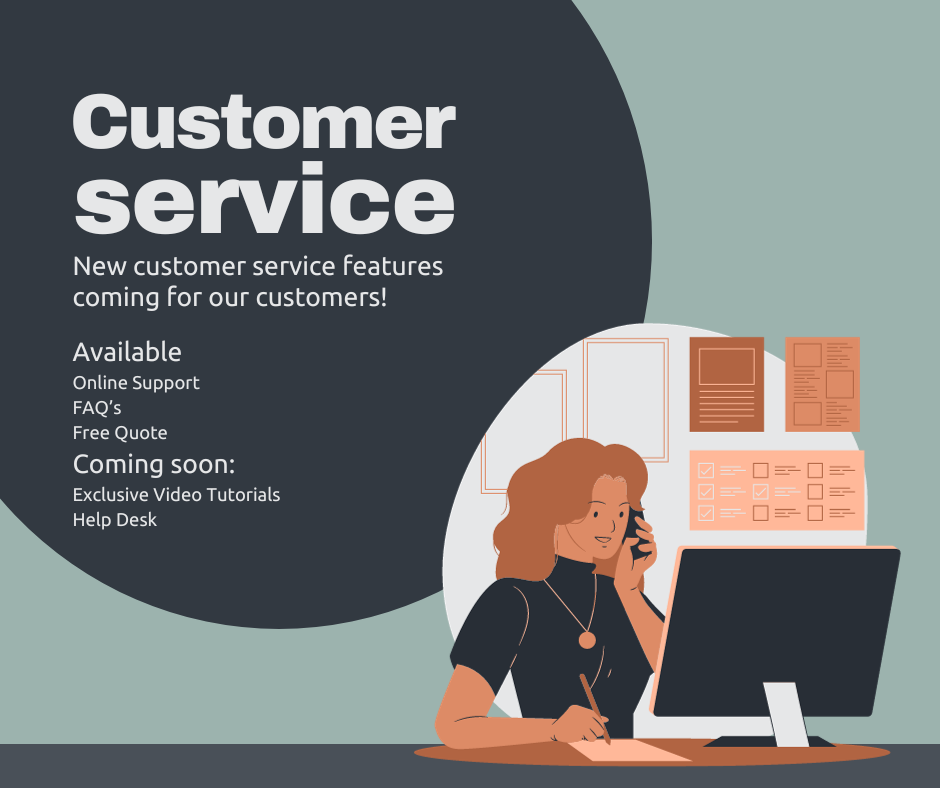 Your Success is Our Priority
At Sunnvalley, our primary focus has always been our clients' success. We understand that the digital world can be complex and rapidly changing, and that's why we're committed to providing the tools and resources to help you navigate it seamlessly.
What's New?
1. FAQ Page
We recognize that our clients often have common questions and concerns. To address these effectively, we've added a dedicated FAQ page. This page will serve as a valuable resource, answering frequently asked questions and providing clarity on various aspects of our services, processes, and more.
2. Help & Support Page (coming soon)
Our new customer service page is designed to make it even easier for you to reach out to us when you need assistance. We're streamlining the customer service process to ensure your queries and concerns are addressed promptly and effectively. Whether it's technical support, website updates, or any other issue, we're here to help.
3. Exclusive Tutorials (coming soon)
One of the most exciting additions to our customer service offerings is the introduction of exclusive tutorials. These tutorials will be available to our subscribers, who must be clients of Sunnvalley. They will cover a wide range of topics, from website management and updates to digital marketing strategies. Our goal is to empower you with the knowledge and skills you need to succeed online. These tutorials are part of our commitment to being more than just a web design and development company; we're your partner in achieving your online goals.
4. Booking Feature
To further enhance our communication and ensure that we can work on your projects in a timely manner, we've introduced a new booking feature. This feature allows you to schedule calls and appointments with us conveniently. We believe that clear and direct communication is key to successful collaboration. This is our preferred method for discussing and advancing your projects, as well as for all support contacts.
Our Method of Working
At Sunnvalley, our service operates on a first-come, first-serve basis. Priority service is extended to our current design with a current design project happening, and our esteemed hosting and maintenance subscribers. Our commitment is to address your project promptly and efficiently. It's important to note that leaving a voicemail or sending a text message will not expedite your project ahead of other projects and clients.
We encourage you to utilize our comprehensive customer service tools for the swiftest and most effective assistance. In cases where immediate assistance is required, and you are unable to log in to make necessary changes, we kindly request you to leave us a message on our contact page. By doing so, we will prioritize you requests.
Typically, SunnValley can complete support tasks within 24-48 working hours depending on the scope of task. It's important to note that any and all interactions with SunnValley are subject to monthly billing. For our valued hosting and maintenance plan subscribers, we offer Priority Support and support time in our monthly service packages.
The Sunnvalley Difference
At Sunnvalley, we don't just build websites. We create a comprehensive strategy, develop your site, help establish your brand, and continue to support you in managing it. Our approach is built on a foundation of collaboration and a deep understanding of your unique needs. We're with you every step of the way, ensuring that your online presence is not just a presence but a powerful asset.
Get Ready for an Enhanced Experience
The team at Sunnvalley is excited to bring you these new customer service features. We believe that by enhancing our customer service and communication tools, we're investing in your success. Your digital journey is our journey, and we're committed to making it a successful one.
Stay tuned for the launch of our FAQ page, customer service page, exclusive tutorials, and the new booking feature, exclusively available to our clients. Your success is our priority, and we look forward to helping you thrive in the digital landscape.
Are you ready to take your online presence to the next level? Contact Sunnvalley today, and let's get started on your digital journey.