Sunnvalley, a leading NH web design & branding services provider, is thrilled to announce the launch of an exciting new online membership program in 2023. This membership program will be exclusively designed for our esteemed clients who subscribe to our hosting and maintenance plan. This membership offers enhanced benefits, including access to a wide range of tutorials for editing websites, providing clients with the knowledge and tools to make changes independently.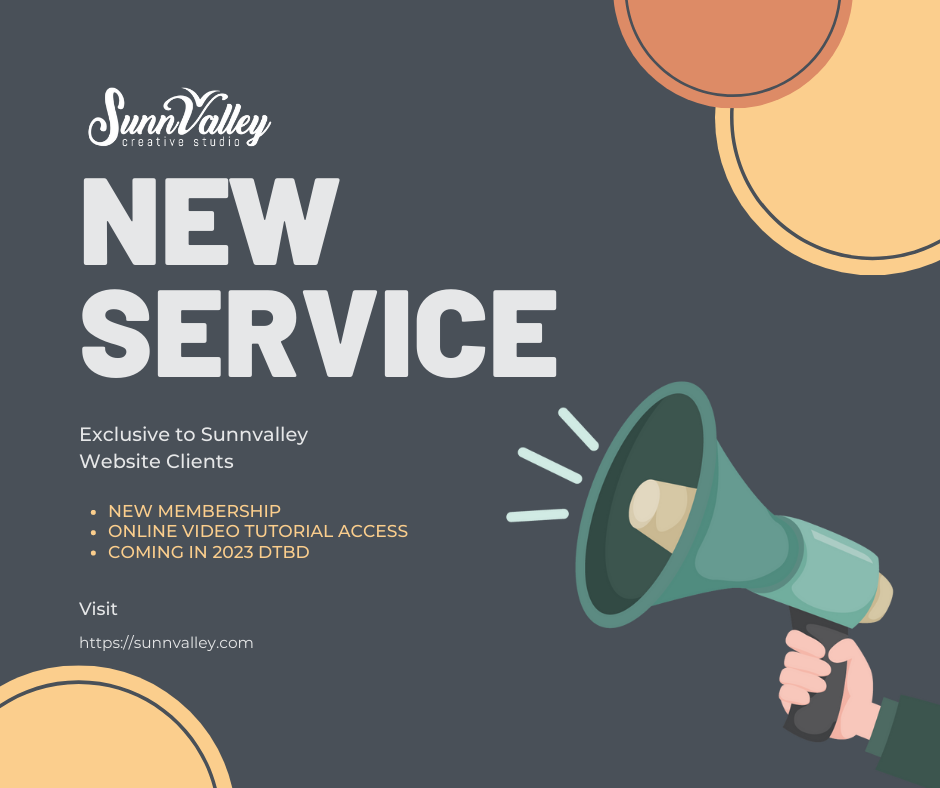 Client Access & Updates
At Sunnvalley, we understand the importance of providing comprehensive support to our clients. We have observed a significant number of inquiries regarding website editing and updates. Recognizing this need, we have developed an innovative solution to empower our clients and facilitate their website management process.
New Online Membership
With our new online membership, clients will have the opportunity to log in to their accounts and access a wealth of tutorials. These tutorials are designed to guide users through the process of making changes to their websites efficiently and effectively. Whether it's updating content, modifying layouts, or incorporating new features, our tutorials cover a wide range of topics to ensure clients can navigate their websites with confidence.
Benefits
One of the key benefits of this membership is the convenience it brings. Instead of waiting for technical support or contacting our team for every minor update, clients can now take control of their websites independently. This new feature saves valuable time for both clients and our support staff, allowing us to focus on more complex tasks and providing personalized assistance whenever required.
Platforms & Features
Furthermore, this online membership is an extension of our commitment to continuous improvement. Sunnvalley has recently updated all client websites to ensure they meet the latest industry standards. By granting access to the tutorials, we enable clients to capitalize on these updates fully. With the knowledge gained from the tutorials, clients can explore new features and make the most of their optimized websites.
Editing Tutorials
Sunnvalley's online membership for website editing tutorials represents a significant milestone in our mission to provide exceptional web services and customer satisfaction. We are confident that this initiative will empower our clients and further strengthen our partnerships. By equipping clients with the necessary skills, we foster a collaborative approach that promotes growth and success for everyone involved.
Range of Solutions
About Sunnvalley: Sunnvalley is a leading NH web design and branding services provider offering a comprehensive range of solutions, including web development, hosting, and maintenance. With a dedicated team of experts and a client-centric approach, Sunnvalley is committed to delivering exceptional results and empowering businesses to thrive in the digital landscape.