Are you a business owner in Coos County, New Hampshire struggling with online marketing? Are you looking to update your website to attract more customers, but the cost of website design is holding you back? If so, we have some exciting news to share!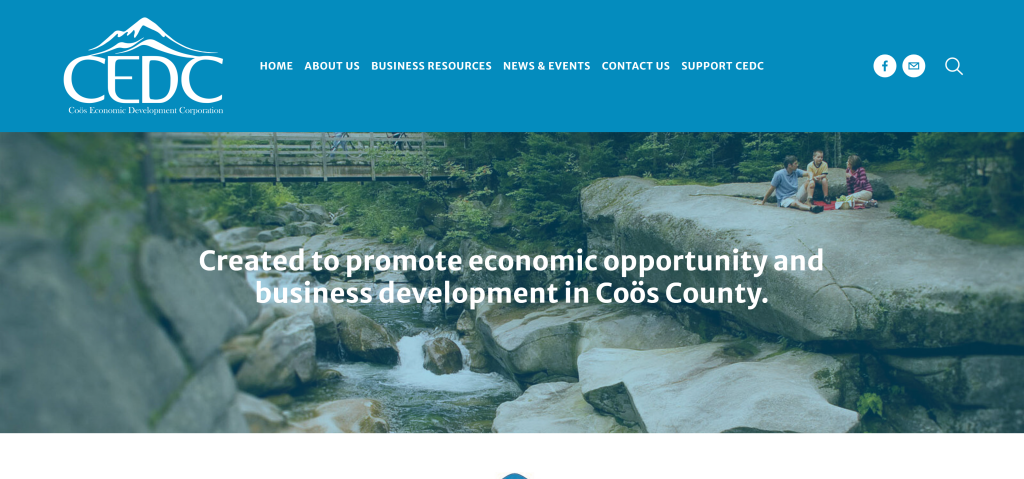 The Coos Economic Development Corporation (CEDC) has partnered with Sunnvalley, a digital marketing agency based in Columbia, NH, to launch a new Website Assistance Program. This program is designed to help local businesses start or improve their online presence with a professionally developed website.
If you own a restaurant, bakery, gift shop, retail store, or other business in Coos County, you may be eligible to qualify for a technical assistance grant that will cover 85% of the website design cost. That means you can get professional help to create a website that will help you connect with the public and engage with new and existing customers without breaking the bank.
Why is having a website important for your business?
In today's digital age, having a website is essential for any business, no matter how small. A website is often the first point of contact that potential customers have with your business. It's a place where they can learn more about what you offer, find your location and hours of operation, and contact you with any questions or concerns.
Having a well-designed website can help you establish your brand, build trust and credibility with your audience, and attract new customers. Your website can also be a powerful marketing tool that can help you reach a wider audience and grow your business.
Why collaborate with Sunnvalley and CEDC?
Sunnvalley is a full-service NH digital marketing agency that specializes in helping businesses of all sizes build their online presence. They offer a range of services, including website design and development, search engine optimization, social media marketing, and email marketing. They have a team of experienced designers and marketers who can help you create a website that will meet your business goals and attract new customers.
CEDC is a non-profit organization that is dedicated to promoting economic development in Coos County, NH. They offer a variety of services and programs to help local businesses thrive, including technical assistance grants and business planning services. They have a deep understanding of the local business landscape and can help connect you with the resources you need to succeed.
How does the Website Assistance Program work?
The Website Assistance Program is designed to make it easy and affordable for local businesses to create or update their websites. Here's how it works:
Step 1: Contact CEDC
To get started, contact CEDC at 603-788-3900 or visit their website at coosedc.org. They will provide you with information about the program and help you determine if you qualify for a technical assistance grant.
Step 2: Connect with Sunnvalley
If you qualify for the grant, CEDC will connect you with Sunnvalley. They will work with you to create a customized website that meets your business needs and goals.
Step 3: Design and development
Sunnvalley will take care of all the design and development work for your website. They will create a website that is visually appealing, easy to navigate, and optimized for search engines.
Step 4: Launch your website
Once your website is complete, Sunnvalley will help you launch it and make sure it's fully functional. They will also provide you with training on how to update and maintain your website going forward.
Step 5: Connect with your audience
With your new website in place, you can start connecting with your audience and engaging with new and existing customers. Your website can be a powerful marketing tool that can help you reach a wider audience and grow your business.
Conclusion
If you're a business owner in Coos County, NH, now is the time to get your new website!